Specialists in Cardiology
Cardiologist specializes in diagnosing, treating, and preventing diseases that affect the heart, blood vessels, and overall cardiovascular system. Cardiologist over 10 years of experience in the field of cardiovascular medicine. Specialized in treating coronary artery disease, peripheral artery disease, heart failure, hypertension, arrhythmias, and hyperlipidemia.
Premier Cardiovascular Services at Advanced Cardiology
At Advanced Cardiology, we combines state-of-the-art technology with sensitivity to patient needs to provide you with the best possible cardiovascular care. Our proficient and compassionate team is wholly dedicated to safeguarding your cardiac health, ensuring your confidence in our services. We diligently strive to uphold our mission of providing top-tier care to every patient, demonstrating not only our professional responsibility but also our genuine compassion. Advanced Cardiology is lcoated near Missouri City  stands as a bastion of patient-first healthcare. Call us today 713 258 6111 to confirm the appointment with our cardiologist.
Whether you require a cardiac assessment or a complex heart procedure, the specialists at Advanced Cardiology  Sugar Land are worthy of your trust. Should you be confronted with a heart issue, the individualized, expert care provided by our team has the potential to enhance your life's quality and longevity. Our seasoned cardiologist in Sugar Land, TX bring a wealth of experience in diagnosing and addressing cardiovascular conditions.
Cardiology Consultant Near Fulshear TX
Advanced Cardiology offers a comprehensive suite of services including heart disease risk assessments, detailed heart evaluations, assistance in managing heart disease or its associated risk factors, and pre-surgical evaluations. Our experts are dedicated to providing excellent cardiovascular care for the local community in Sugar land, Missouri City and near by areas.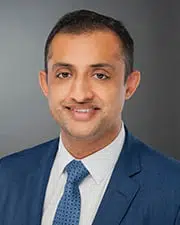 Adnan Khalid, MD, Cardilogist
Education
2002Medical SchoolNishtar Medical College
2008ResidencyUniversity of Missouri – Kansas City
2012FellowshipUniversity of Missouri – Kansas City
Meet Our Specilaist in Cardiology 
Adnan Khalid, MD, specializes in treating coronary artery disease, peripheral artery disease, heart failure, hypertension, arrhythmias, and hyperlipidemia. He has over 10 years of experience in the field of cardiovascular medicine.
Dr. Khalid graduated from his medical school among the top 10 out of 250 medical students in his class. He is fellowship trained in cardiovascular diseases, interventional cardiology, advanced heart failure, and transplant cardiology. He is focused on providing personalized and compassionate care. Dr. Khalid believes in spending time with his patients and listening to their needs and is committed to offering excellent care.
Dr. Khalid is an avid reader. He is eager to learn new things; He likes to work out and spend time with his family. When off from work, he likes to travel and spend time in nature along with family and friends. He is married with three children.
American Board of Internal Medicine
Interventional Cardiology
Advanced Heart Failure and Transplant 
Cardiology 
Cardiovascular Disease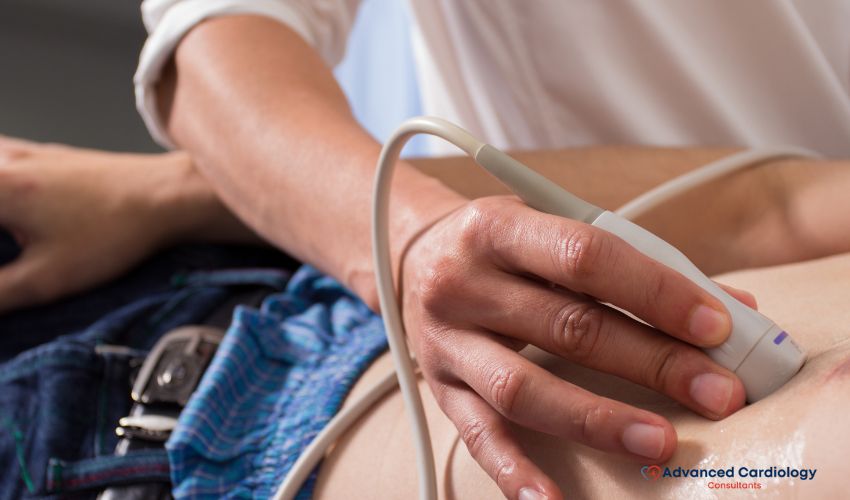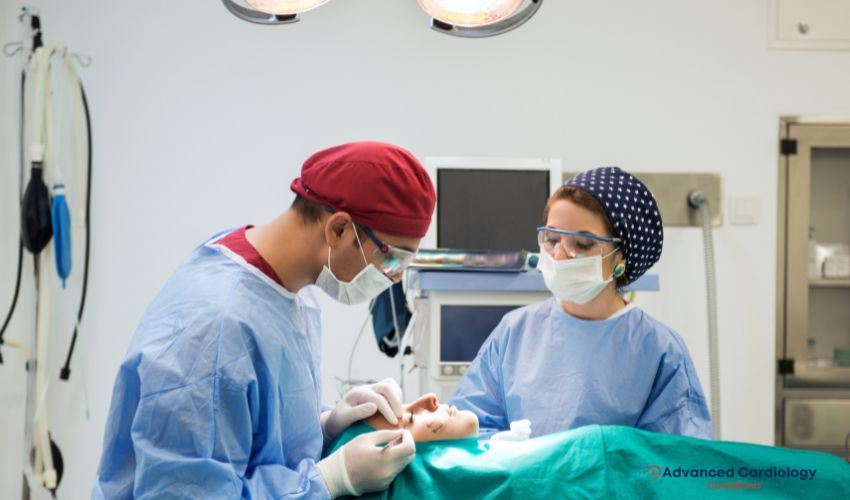 Why Visit a Cardiologist?
A cardiologist is a medical specialist who diagnoses, manages, and treats diseases related to the heart and blood vessels. We often wonder when the right time to visit a cardiologist is. Some clear indicators would be:
A referral from your primary care doctor: If your doctor suspects a heart condition or finds irregularities during routine check-ups, they may refer you to a cardiologist.
Family history of heart disease: Genetics plays a significant role in heart health. If heart disease is prevalent in your family, it's advisable to see a cardiologist for preventative care.
Persistent symptoms: If you're experiencing symptoms like chest pain, shortness of breath, dizziness, or irregular heartbeats, it's critical to consult with a cardiologist.
Heart health is not a matter to be taken lightly. Regular check-ups, immediate consultation in case of symptoms, and a healthy lifestyle are critical to maintaining a healthy heart. Remember, if you need heart care, meeting your cardiologist is the first step.
What to Expect at Advanced Cardiology
We are located in the heart of Sugar Land, Texas. Our cardiologists provide an array of services designed to cater to every patient's unique needs. These may include:
Comprehensive Consultations: Our cardiologist will assess your risk factors, go through your medical history, and perform a physical exam to understand your heart health better.
Diagnostic Testing: Various diagnostic tests like EKGs, stress tests, and echocardiograms help cardiologists get a detailed picture of your heart's condition.
Customized Treatment Plans: Based on your diagnosis, your cardiologist will craft a treatment plan that could include medication, lifestyle modifications, or even surgical interventions.
Preventive Care: Cardiologists in Sugar Land also focus on preventative care, helping you understand your heart health risks and how to mitigate them through lifestyle changes and regular check-ups.
Ongoing Support and Education: Cardiologist is not just there for medical interventions but also to provide guidance, education, and support on your journey towards better heart health.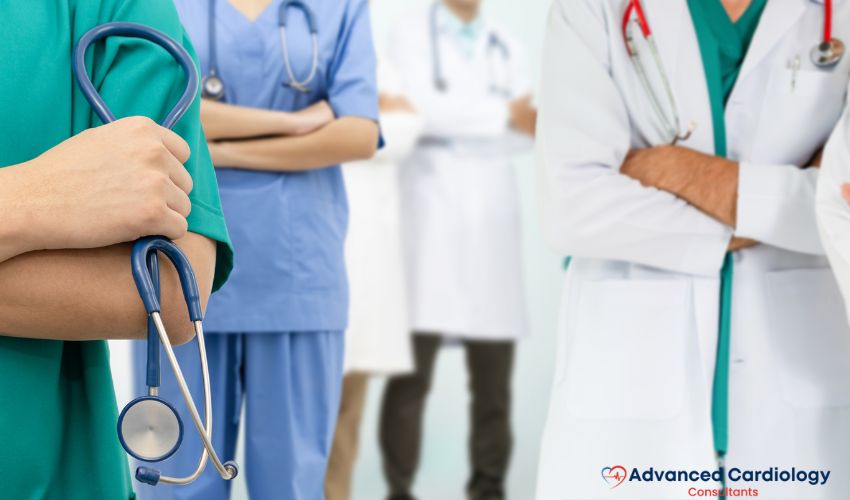 Cardiologist
When Consulatation With Specialised Cardiologist in Required?
A cardiologist is a medical doctor who specializes in diagnosing and treating heart and blood vessel conditions. They work with patients to prevent, diagnose, and treat heart disease, and provide ongoing care for individuals with heart conditions.
Some common conditions that a cardiologist might treat include:
Coronary artery disease: It refers to a condition in which the arteries that supply blood to the heart become narrow or blocked, leading to reduced blood flow to the heart.
Heart rhythm disorders: Abnormal heart rhythms, also known as arrhythmias, that can cause the heart to beat too fast, too slow, or irregularly.
Heart valve disease: A condition in which one or more of the heart valves do not function properly, leading to reduced blood flow to the rest of the body.
Heart failure: A condition in which the heart is unable to pump enough blood to meet the body's needs.
High blood pressure: A condition in which the blood pressure in the arteries is elevated, leading to an increased risk of heart disease and stroke.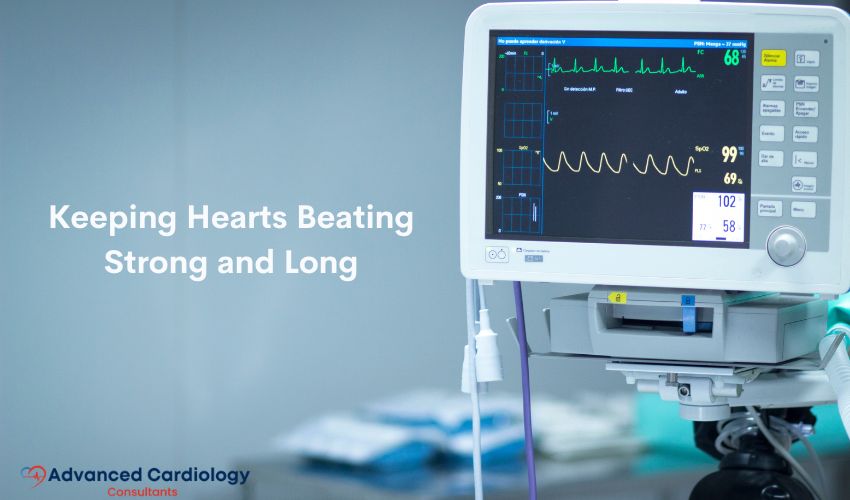 Diagnosis
Diagnose Heart Conditions
In diagnosing heart conditions, our center will collects your comprehensive medical history, understanding the patient's symptoms, family history, lifestyle habits, and overall health status. We also perform a physical examination to assess vital signs and heart health. If heart problems are suspected, our cardiologist may recommend/conduct several tests, including:
Electrocardiogram (ECG or EKG): A test that records the heart's electrical activity to identify rhythm abnormalities and damaged heart areas.
Echocardiogram: A test using sound waves to produce detailed images of the heart's structure and function.
Stress Test: A test that measures the heart's response to physical exertion, usually conducted on a treadmill or stationary bike, with continuous monitoring of heart rate, blood pressure, and EKG.
Cardiac Catheterization: A procedure that involves inserting a tube into a vein or artery and guiding it to the heart for a detailed examination.
Cardiac CT or Cardiac MRI: Advanced imaging techniques that provide highly detailed images of the heart and its blood vessels.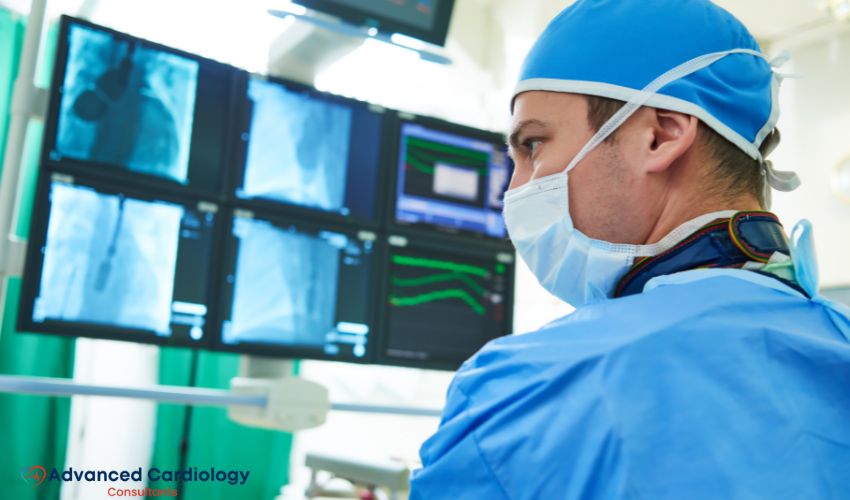 Treatment
Mapping out a Treatment Plan in Sugar Land
After the heart issue has been diagnosed, our cardiologist crafts a unique treatment plan based on the patient's specific condition. The treatment could comprise the following:
Making Lifestyle Changes: Many cardiac conditions can be controlled or even avoided by making healthier lifestyle choices. This could mean following a diet that's good for the heart, committing to regular exercise, quitting smoking, and effectively handling stress.
Using Medication: There are various medications at our disposal to help manage heart conditions. These include, but are not limited to, beta-blockers, statins, calcium channel blockers, blood thinners, and ACE inhibitors.
Undergoing Medical Procedures or Surgeries: Depending on the heart condition, certain procedures or surgeries might be necessary. Options can range from angioplasty and stent placement to ablation, pacemaker or defibrillator implantation, valve repair or replacement, and even bypass surgery.
Participating in Cardiac Rehabilitation: This comprehensive program blends exercise training, education about heart-friendly lifestyle practices, and stress management counseling, all designed to assist individuals in returning to an active lifestyle.
Throughout this process, our speciaised cardiologist, Dr. Adnan,  remains a close partner to the patient, working alongside other healthcare providers when needed, to ensure optimal heart health. The treatment plan is periodically reviewed and adjusted as required. Moreover, educational resources are provided to assist patients in managing their conditions and adopting habits that benefit heart health. As every patient is unique, their treatment plan is personalized to meet their particular needs and overall health.
New Patient
Paperwork At Advanced Cardiology
Please print out your paperwork and bring it to your appointment at Advanced Cardiology. If your insurance requires authorization, please be sure to have that information sent to our office or bring it with you to your appointment, along with any medical records you may have. Please also make sure to bring your insurance cards, photo ID, and medication list.
Thank you, and we look forward to meeting you! Contact us today with any questions.
Call to Schedule Your Appointment!
Most insurance plans accepted
(713) 258-6111
We
diagnose and treat heart disease, such as congenital heart defects, coronary artery disease, heart rhythm disorders and heart failure.
About our Cardiologist: Comments from our Patients
# Cooperative & professional staff. Dr. Khalid is highly competent & experienced. Very kind & friendly too.
# He's A Very Caring & Concerned Doctor. He Asks Important Questions, He Allows Me To Ask Questions & Fully Answers To My Satisfaction. He Diagnosis & Does Whatever It Takes To Fix My Health Issues. He's A Wonderful Doctor…& Most Of All, I Trust Him & His Staff.
Read More…..
Atherosclerosis, often referred to as a silent disease, slowly narrows and hardens the arteries throughout the body. Although it can silently progress for years, it's essential to be familiar with the potential symptoms that may present themselves when the disease...
Committed to providing our patients with the best available treatment and programs for the prevention,