Hypertesion Treatment in Sugar Land and Greater Houston
Impresses with its forward-looking procedures in the field of modern invasive cardiology and excellent patient care. 
Hypertension
Hypertension is a medical condition characterized by consistently elevated blood pressure levels. Blood pressure is the force exerted by blood against the walls of the arteries as the heart pumps. When this pressure is too high over time, it can damage blood vessels, leading to severe health complications, earning hypertension the moniker "silent killer."
Hypertension, characterized by consistently high blood pressure, is a significant risk factor for a variety of cardiac issues. It puts extra strain on the heart and blood vessels, which over time, can lead to hardened or thickened arteries (atherosclerosis), an enlarged heart (hypertrophy), or heart failure.
Typically, a blood pressure reading is presented with two numbers: systolic pressure (upper number), which signifies the force exerted on artery walls during a heartbeat, and diastolic pressure (lower number), indicating the pressure when the heart is at rest between beats. Hypertension is generally diagnosed when a person's blood pressure reading is consistently at or above 130/80 mm Hg on multiple occasions.
Here we will discuss the folloowing –
03. The Implication of Hypertension
04. Understanding Hypertension Emergencies
Symptoms of Hypertension
One of the most insidious aspects of hypertension is that it often presents no discernible symptoms in its early stages. This lack of symptoms can lull individuals into a false sense of security, leaving hypertension undiagnosed and untreated, causing silent damage. However, when blood pressure reaches dangerously high levels, symptoms can emerge, including:
Headaches: Frequent and unexplained headaches can often be a telltale sign of high blood pressure.
Shortness of breath: Experiencing difficulty in breathing during routine activities could indicate hypertension.
Nosebleeds: While rare, some individuals might experience nosebleeds due to elevated blood pressure.
Dizziness: Hypertension might cause feelings of dizziness or lightheadedness.
Chest pain: In severe cases, high blood pressure might cause chest pain or discomfort.
Visual changes: Hypertension can affect the blood vessels in the eyes, leading to vision problems.
Even though these symptoms might signal high blood pressure, they can also be caused by various other health conditions. Hence, regular blood pressure monitoring is critical, especially if you are at a higher risk due to factors like age, family history, or obesity.
Hypertension Management
Cardiologists, colloquially known as heart doctors, specialize in the diagnosis and treatment of diseases related to the heart and blood vessels, including hypertension. They play a crucial role in:
Diagnosis: Cardiologists interpret results from various tests, such as EKGs, blood tests, and exercise stress tests, to diagnose hypertension and its impact on the heart.
Management: They play a crucial role in managing hypertension through lifestyle advice and medications to control high blood pressure and limit potential heart damage.
Intervention: If hypertension has led to complications such as coronary artery disease or heart failure, cardiologists are equipped to perform necessary procedures or surgeries, such as angioplasty or implanting a pacemaker.
Education: Cardiologists also educate patients about the dangers of uncontrolled hypertension and the importance of medication adherence, regular check-ups, dietary changes, and physical activity.
The Implications of Hypertension
If left unchecked, hypertension can be the root cause of several life-threatening health conditions:
Heart disease: High blood pressure can lead to coronary artery disease, heart failure, or a heart attack by damaging the arteries that supply blood to the heart.
Stroke: Hypertension can cause blood clots or lead to a brain hemorrhage, which can result in a stroke.
Kidney disease: The kidneys' filtering system relies on a dense network of blood vessels, which can be damaged by high blood pressure, leading to kidney disease or even kidney failure.
Understanding Hypertension Emergencies
A hypertension emergency, also known as hypertensive crisis, is a condition where blood pressure spikes abruptly and to extreme levels, causing damage to the body's organs. Blood pressure readings exceeding 180/120 mm Hg are usually indicative of a hypertensive crisis. At this stage, immediate medical intervention is required to prevent life-threatening complications.
It's important to note that a hypertensive crisis differs from hypertension. While chronic hypertension is characterized by consistently high blood pressure over time, a hypertensive crisis refers to a sudden and severe increase in blood pressure that can result in critical organ damage.
Navigating the Treatment Pathways
When faced with a hypertensive crisis, time is of the essence. Immediate hospitalization is usually required to monitor and stabilize blood pressure levels. The treatment plan usually involves:
Medication: Intravenous (IV) antihypertensive drugs are used to rapidly lower blood pressure. Medications such as nitroglycerin, sodium nitroprusside, labetalol, and nicardipine are commonly used in the emergency setting.
Monitoring: Continuous monitoring of blood pressure and organ function is critical during a hypertensive emergency. This helps the medical team ensure the blood pressure is being lowered at a safe and controlled rate.
Identification of Cause: If the hypertensive crisis is secondary to another medical condition, such as kidney disease or endocrine disorders, efforts will be made to treat the underlying cause.
Follow-Up Care: Once the immediate crisis is resolved, long-term management strategies are implemented. This can include oral antihypertensive drugs, dietary changes, increased physical activity, weight management, and stress reduction techniques.
Meet Our Specilaist in Cardiology
Adnan Khalid, MD, specializes in treating coronary artery disease, peripheral artery disease, heart failure, hypertension, arrhythmias, and hyperlipidemia. He has over 10 years of experience in the field of cardiovascular medicine.
Dr. Khalid graduated from his medical school among the top 10 out of 250 medical students in his class. He is fellowship trained in cardiovascular diseases, interventional cardiology, advanced heart failure, and transplant cardiology. He is focused on providing personalized and compassionate care. Dr. Khalid believes in spending time with his patients and listening to their needs and is committed to offering excellent care. As part of his continuing education, he is also an assistant professor of cardiology at McGovern Medical School at UTHealth Houston.
Dr. Khalid is an avid reader. He is eager to learn new things; He likes to work out and spend time with his family. When off from work, he likes to travel and spend time in nature along with family and friends. He is married with three children.
American Board of Internal Medicine
Interventional Cardiology
Advanced Heart Failure and Transplant 
Cardiology 
Cardiovascular Disease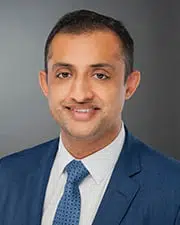 Education
2002Medical SchoolNishtar Medical College
2008ResidencyUniversity of Missouri – Kansas City
2012FellowshipUniversity of Missouri – Kansas City
Please print out your paperwork and bring it to your appointment at SW Houston Cardiology. If your insurance requires authorization, please be sure to have that information sent to our office or bring it with you to your appointment, along with any medical records you may have. Please also make sure to bring your insurance cards, photo ID, and medication list.
Thank you, and we look forward to meeting you! Contact us today with any questions.
Call to Schedule Your Appointment!
Most insurance plans accepted
(713) 486-1110
We
diagnose and treat heart disease, such as congenital heart defects, coronary artery disease, heart rhythm disorders and heart failure.
About our Cardiologist: Comments from our Patients
# Cooperative & professional staff. Dr. Khalid is highly competent & experienced. Very kind & friendly too.
# He's A Very Caring & Concerned Doctor. He Asks Important Questions, He Allows Me To Ask Questions & Fully Answers To My Satisfaction. He Diagnosis & Does Whatever It Takes To Fix My Health Issues. He's A Wonderful Doctor…& Most Of All, I Trust Him & His Staff.
Read More…..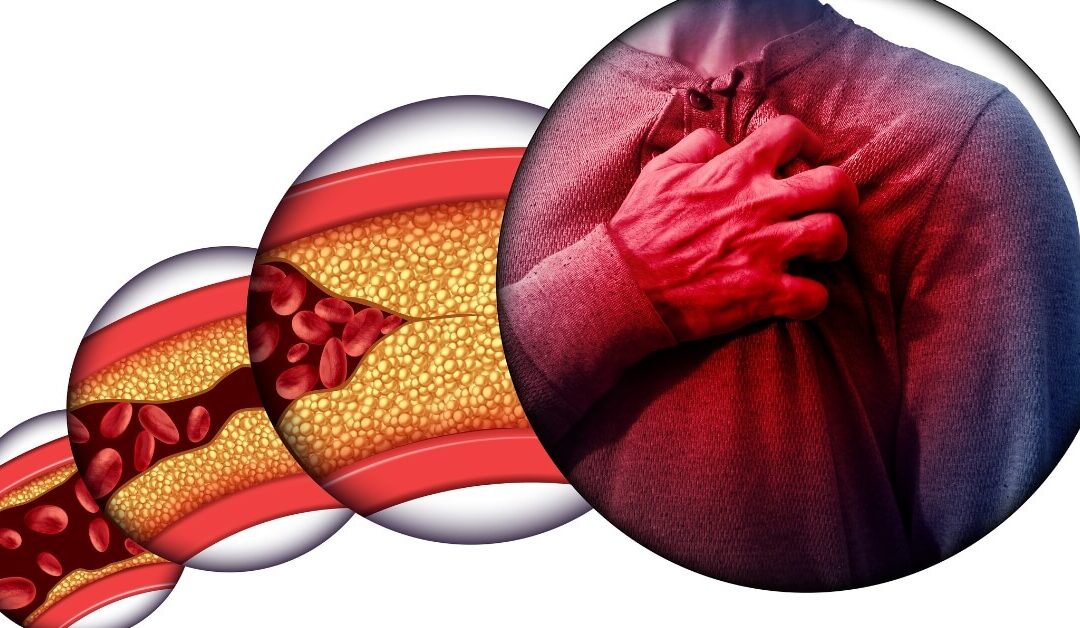 Atherosclerosis, often referred to as a silent disease, slowly narrows and hardens the arteries throughout the body. Although it can silently progress for years, it's essential to be familiar with the potential symptoms that may present themselves when the disease...
Committed to providing our patients with the best available treatment and programs for the prevention,